I have some advice for former tennis superstar Jennifer Capriati. Stay the hell away from that loathsome
scumbag Dr. Drew Pinsky
.
The vulturous louse has set his sights on the poor young woman when she's at her weakest, having just
recently OD'd
on prescription medicine. Now he wants to try to ruin her life by seducing her into his web of lies and destruction. Like a spider.
He's like a spider with the head of a vulture, and the body of a louse, if my metaphors in the previous paragraph are to be believed. And they are. As I have written on this blog many times, Dr. Drew Pinsky is the
worst
person
on television. And he's not even a person, he's a spider with the head of a vulture and the body of a louse.
Anyway, as TMZ
explains
:
Sources say "Rehab" producers are in talks with Capriati -- who accidentally overdosed on prescription meds last month -- and are willing to pay her top dollar to make her their ace in the hole for the upcoming season.

Although nothing is set in stone right now, we're told Capriati would be the big star the show desperately needs, since it's only landed B-teamers like Tila Tequila, Shauna Sand, and Jason Wahler.
No offense to Ms. Capriati, but --
she
would be the big star the show desperately needs?
Anyway, my advice to Ms. Capriati is to stay away from the
poisonous Dr. Drew
. She would be much better off joining her ex boyfriend, Dale Dabone, who recently returned to the pornographic film industry, and is appearing as "Batman" in Vivid's new "porn parody" Batman XXX: A Porn Parody.
As I discussed on June 29th when I wrote about Ms. Capriati's unfortunate overdose, there are two different Batman porn parodies, one from Vivid, and one from Bluebird.
This Vivid Entertainment production is, I suppose, not to be confused with another Batman porn parody I wrote about on April 5th -- BatF*cks Dark Knight. That one stars Nick Manning, Madelyn Marie, and is produced by Bluebird Films, not Vivid Entertainment.

This means there are two competing Batman porn parodies. (I am shocked that two different pornographic film companies would make essentially the same film -- and about a man who dresses up in skin tight clothes and prances around with women in latex!)
It turns out that these competing Batman porn parodies couldn't be more different. "Batf*cks" is more of a parody of Christopher Nolan's "
Dark Knight
" film, while Batman XXX is more of a parody of the 1960s Adam West
camp TV
classic.
This raises the question, "How do you parody something that is already, itself, a parody?" I guess you do it by throwing in lots of sex. Fleshbot has a review of Batman XXX. The review and the entire Fleshbot website is not safe for work. Not at all.
The reviewer's
verdict
?
After viewing the highly anticipated release of Axel Braun's old school Adam West Batman spoof we've come to the unshakable conclusion that it may be the best parody we have ever seen. ...

First of all, the costumes are dead on. The characters are dead on. The sets are, yep, you guessed it, dead on. While some parodies settle for giving the viewer the general idea of the show with subtle nods to the original being constrained by budget concerns, Axel went all out on this one. Vivid may very well have broken a piggy or two to ensure Axel's vision came correct. It is exactly as we remember it from our childhood, but with a whole heaping helping of hot sex packed in.
Ms. Capriati would be better off throwing in with Vivid to try to create something funny and entertaining than throwing in with Dr. Drew so that he can create something dangerous and harmful to satisfy his own massive ego.
Pornographic film actress Lexi Belle, a woman I had never heard of until today I swear!, as Batgirl in the new Vivid film Batman XXX: A Porn Parody. This is one of the very few images from the very very NOT SAFE FOR WORK Fleshbot gallery that I could post on this blog. Pretty nice costume though, huh?
Then again, Dr. Drew is sort of like a Batman villain. Maybe Ms. Capriati should show up at the Pasadena Recovery Center in a Lexi Belle-style Batgirl suit, and beat the sh*t out of Dr. Drew before speeding away on her giant tennis racket.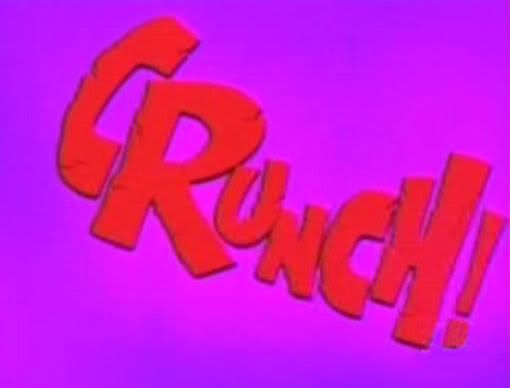 Batgirl kicking the sh*t out of Dr. Drew sound effect pic
source
.